The Biggest &
Quality
The Biggest Quality supplier of White Boards in Sri Lanka
We manufacture the best quality whiteboards in the industry for nonpermanent markings.
We manufacture the best quality chalk writing boards like green chalk writing boards.
Our magnetic boards offer dual functionality as both a dry-erase writing board and magnetic bulletin board. Smooth and durable surface
Our flipcharts have been used as aids for presentations, workshops and brainstorming sessions for many organizations around the country.
Our Panel Boards( Pin Boards, Notice Boards) keep your workplace organised. our Top quality and longlasting panel boards will serve you many years.
High quality and very rigid adjustable steel stand for whiteboards will bring reliability and improve workplace safety.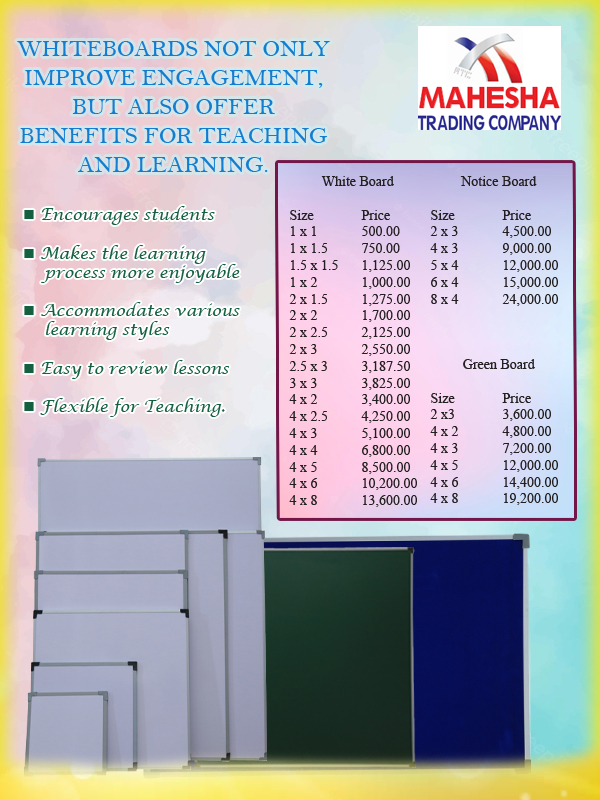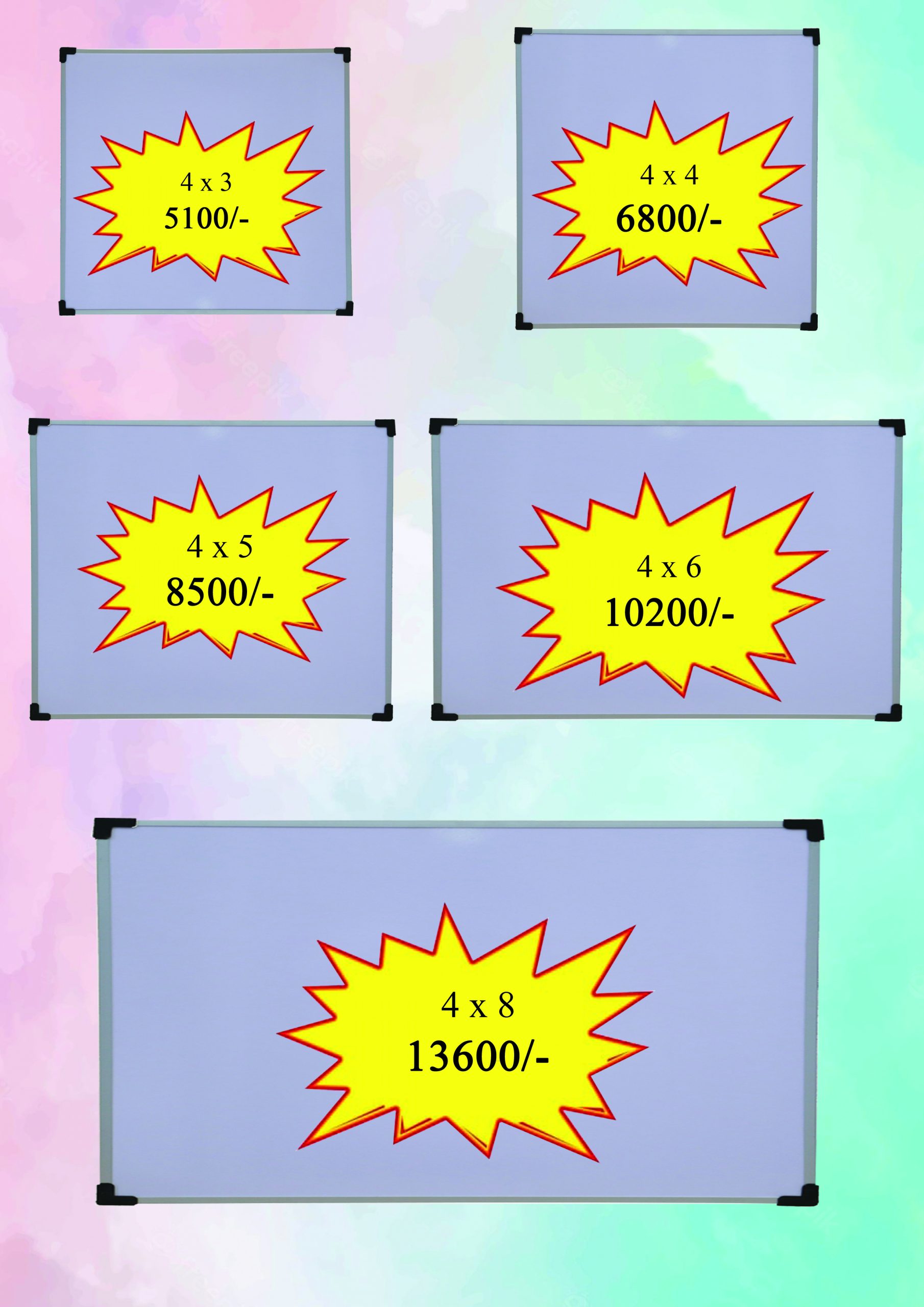 Why select
us

it

Here are the main top 8 things that drive many customers to us.
Customized needs
All your customized needs can be catered.
Our workshop is ready
Our workshop is ready to supply your needs within a one day. All you have to do is call and place your order.
We come and consult
Our specialists will come and consult your premises.
island wide Delivery
Delivery can be arranged to any Place on the island.
Highest quality material
The Highest quality material imported from China.
hassle free
Customized orders can be done without any hassle.
can be observed
Manufacturing of whiteboards can be observed in a workshop in Colombo.
Ready to undertake
Ready to undertake any number of orders.
What our 
customers

say

Here what our customers says about us.
"You guys are so great at what you do. I definitely will recommend your awesome services and products that you provided to us."
"Your products are awesome. With your help, our business is now on the right track. our customers are very with your products. Thank you! I am now your customer for life. "